As I was searching for Butterfly information, I soon found out that there is an endless supply out there on the web.

There are so many sites that have information that is alike in many respects.

Although each one is a little different in itís own way.

The same information may be better suited to you on another site.

To try to categorize this information is very hard.

I have tried my best so that it would be easier for you to search through.
I also came to realize that some of the Butterfly information was also connected to Gardening information.

Which made it a little more difficult to separate.

But then, isn't that what the internet is all about?

Good thing I have a Gardening site also.
*~Birdies Butterfly Cards
*~123 Greetings
*~Sidero's Postcard Jubilee
Christine also has a birding newsletter you can subscribe to.
*~Bring Back The Butterflies Campaign

This pretty little purple butterfly, I just adopted
From this "Beautiful Website"
Please visit my

I have designed Butterfly Sets, Full Backgrounds, Border Backgrounds, and Butterfly Gifs
Hopefully you will find some
that you would like to take home and use on your own websites
I personally think there should be more Butterflies flying around the internet.
I would like to thank all of the persons and places listed here for the knowledge which they have gathered together.

For without them I could have not designed such an informative website

I am under the impression that the graphics I have here are of public domain.

Please let me know if I have any that are copyrighted

~Thank You for visiting us~

Please sign my Guestbook

Your opinion means a lot to me.

Please come back soon and often.

Hope to see you at our other sites
I hope to see you at any of my other sites

Quick Index
Sets By Andy
2,
3,
4,
Butterfly Backgrounds 1, 2,
Butterfly Gifs1, 2, 3, 4, 5,
Textured Backs
1, 2, 3, 4, 5, 6, 7,
Floral Backgrounds
Diamond Backgrounds
Plaid Backgrounds
Stripe Backgrounds
Vertical Backgrounds
Bluebirds Garden
Wonderful Butterflies
Baby Sets
Easter Sets
Valentine Sets
St Patricks Sets
Halloween Sets
Thanksgiving Sets
Christmas Sets
Bluebirds Christmas Land
Christmas Links
Friendship Garden
My Awards/
My Gifs/
Home Page
Thank You for visiting

Please come back

Your welcome here anytime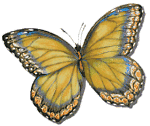 *Butterfly Gifs*

from

My Very Talented "Friend"

Tracey
*~Flower set designed by~*
*~Butterfly Background sent to me*

from a ~"great friend"~
Feel free to link to my site

Just remember to transload the banner to your own site

to avoid direct linking

and to keep the banner from dissapearing on you

The address to link to is: