Welcome To
~Bluebirds Christmas Land~
Welcome to our first Christmas page.

Bluebird and I will be proud to

have you walk through

the snow with us.
So bundle up and put on

your coat, hat, gloves and donít

forget your boots because the

snow gets a little deep

in some spots.
Itís a long walk so please sit down

and rest if you get tired. Thereís

plenty of places to visit that might

attract your attention.
If the snow gets too deep or you get

lost donít be afraid to give out a

"little yell"

Weíll send our little

to help you out.
There are so many houses all decorated up

Wow I'll bet we can really get a lot of ideas on

how to decorate our houses
The little neighbor boy sure is taking

to the snow.

Be careful he doesnít slide into you

as you cross over to the other side of

the hill to visit our other

"friends"
Hereís a very warm place to visit.

The church is all decorated. When you

need the comfort and guidance of

Our Lord, He is always there to help in

~church~

or not.

Heíll always walk

with you.
Would you like to see how

dresses up for the holidays?
We have been busy collecting useful

information that we are sure you

would like to use as references for the

"Christmas Season"

We keep adding links to the lists

year round.

Please visit our

~Christmas Sites~

while you are here.

We have made this site as an

index to

everything you would want to find for

Christmas.

So if you would like to grab a

cup of hot chocolate and maybe

some cookies and browse around.

Please make yourself at home.

P.S.

Donít forget to wipe the snow off

your feet.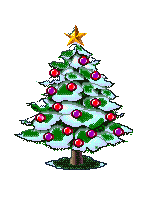 If you havenít picked out your tree yet

or you canít decide which kind to get.

Maybe we can help you.

You also might like to look here for some

The kids really like working on these crafts
We shoveled a little snow and

made a path for you to walk

down,so please let us know

you were here by signing our

Guestbook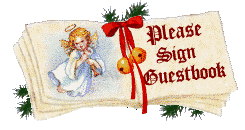 And donít be shy
about signing
more than once,
we love to hear from you.
So come back often.
Christmas time is a season of

Love, Sharing and Giving

so we hope to share with you this

"Christmas Land"

Bluebird and I would

like to thank all the people who

have given us these pictures to

put on our pages. If you happen to

know of any that personally belong to

you, please let us know and we will

remove them or give you the proper

credit that you deserve.
People who have visited us
Since December 17,1999
Bluebird and I would also like to invite

you to visit our other websites if you

have the time.

"Thank You"

For letting us into your lives. We hope

our pages have been helpful to you.

Please come back and visit us again.
I hope to see you at any of my other sites

Quick Index
Sets By Andy
2,
3,
4,
Butterfly Backgrounds 1, 2,
Butterfly Gifs1, 2, 3, 4, 5,
Textured Backs
1, 2, 3, 4, 5, 6, 7,
Floral Backgrounds
Diamond Backgrounds
Plaid Backgrounds
Stripe Backgrounds
Vertical Backgrounds
Bluebirds Garden
Wonderful Butterflies
Baby Sets
Easter Sets
Valentine Sets
St Patricks Sets
Halloween Sets
Thanksgiving Sets
Christmas Sets
Bluebirds Christmas Land
Christmas Links
Friendship Garden
My Awards/
My Gifs/
Home Page
I was presented with this award by

Marcy

Dec. 16, 2000

Thank You so much, I love it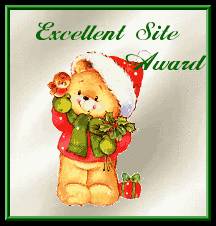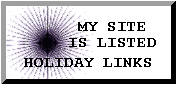 Hosted by Tripod